Disappearing Act I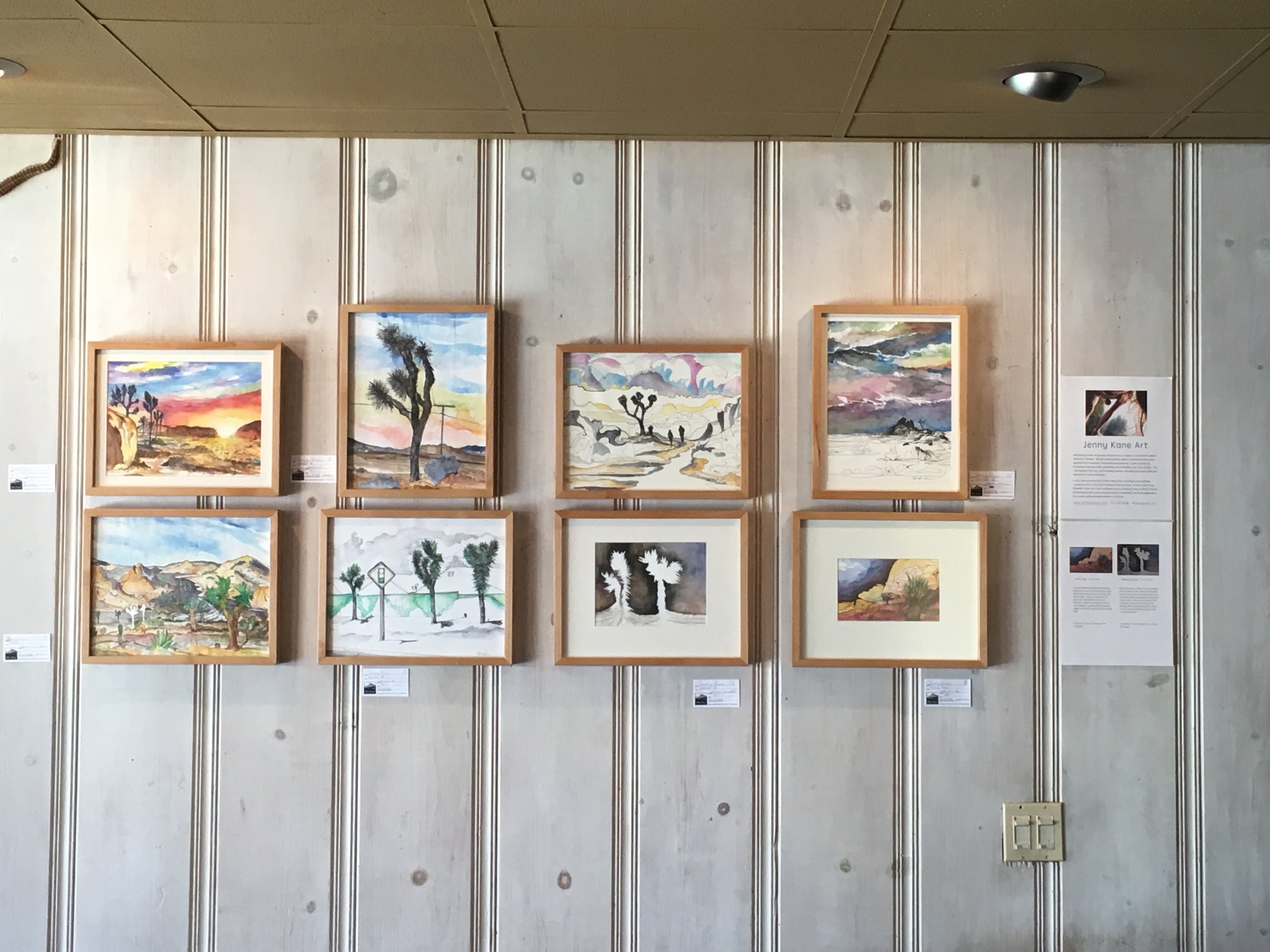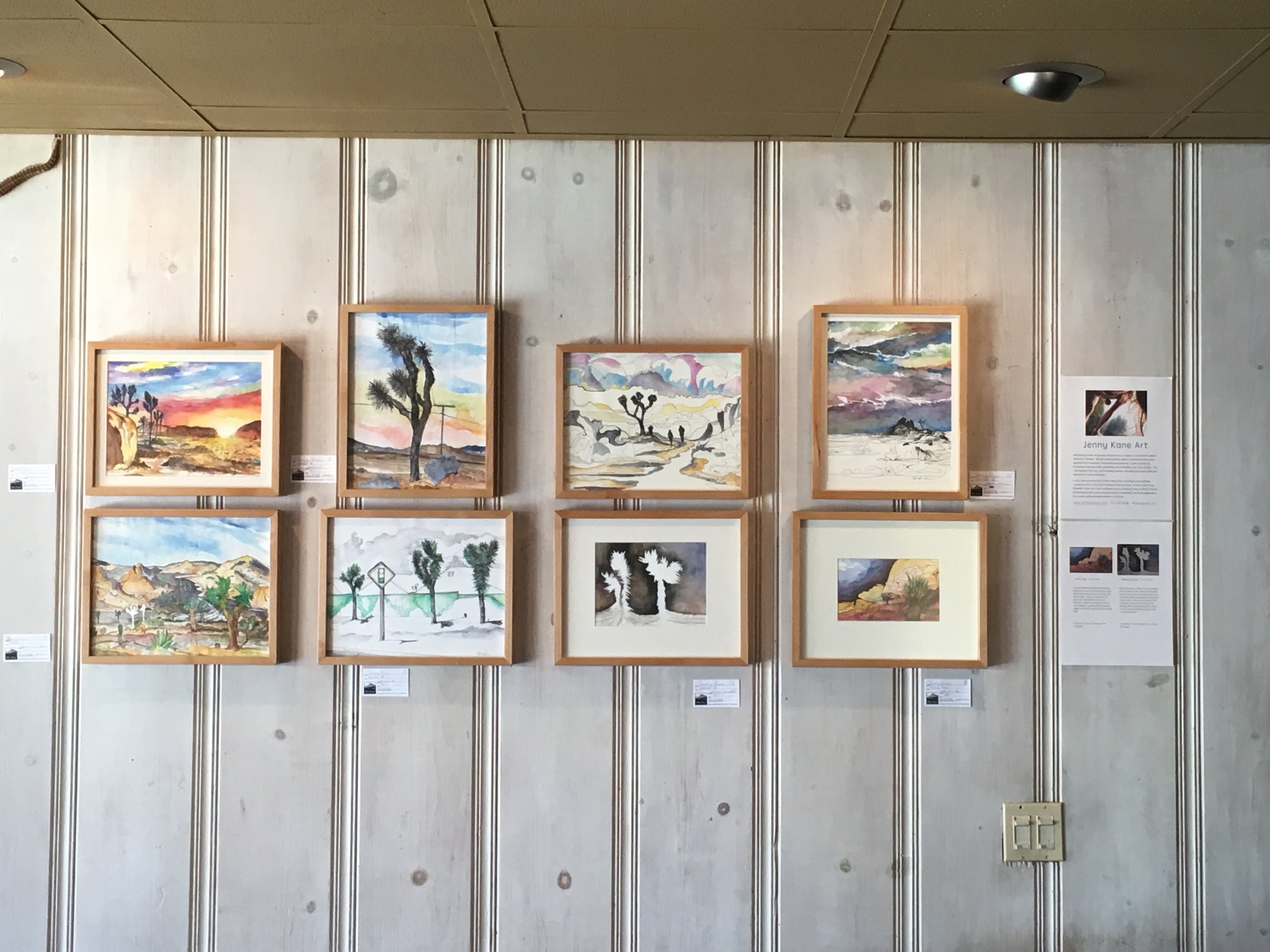 Disappearing Act I
Hand made frame, solid wood - alder. Natural, clear finish. 11 x 14 inches. 1 3/4 inches thick.
Archival matting, wire hanger. Glass is non-glare.
This work explores traditional landscape painting as a way of confronting the rapid decline and destruction of such wild and scenic areas. Using a combination of watercolor, permanent marker and whiteout, I explore the kinds of lines we draw between ourselves and the natural edges we move through and within all the time.
The Joshua Tree as a symbol of this forgetting.
Moving through a series of surreal sunsets with saturated colors, these drawings then enter a more comforting pastel space with soft edges as the disappearance becomes more evident. Allowing the style to shift organically, the work explores how to illustrate difficult themes along the edges of myth and storytelling through simple visual progressions.
A silhouette of our memories of our own wild edges.